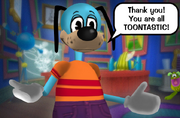 Disney's Toontown Online is now closed, but always remember: Toons of the World, UNITE, and the Toon Council wishes to say a great big thank you to... YOU!
Each and every one of you made Toontown the wackiest, splattiest online world possible. You are all truly Toontastic!
We hope you enjoyed every madcap moment this last month – from a goofy Silly Meter to hilarious holidays ("I was a black cat!" -Flippy), from free play to Toontastic new codes, items, and fireworks! And, yep, even battling those cranky contraptions *SPLAT!* the Cogs. If there's one thing Toons don't do, it's go sad, and we hope these last wacky weeks of fun and surprises leave you with Toontastic memories full of Laff for years to come!
Reason of closing
Edit
The Chairman took away all of the toons, which caused Toontown to close. Flippy said, "The Walt Disney Company is committed to offering high-quality, entertaining play experiences in both online virtual worlds and mobile apps. At this time, we need to go work on Club Penguin and a growing selection of Disney Mobile apps. We deeply appreciate your enthusiasm and loyal support for Toontown Online and sincerely hope you will continue to enjoy the large variety of online and mobile play experiences Disney offers - with more to come soon!"
Two other Disney online games - Pirates of the Caribbean Online and Pixie Hollow - have been nuked on the same date.
Toontown Version 2
Edit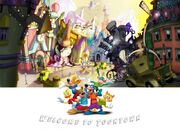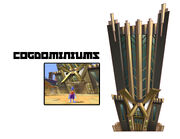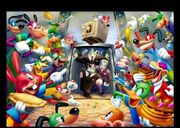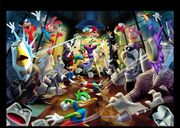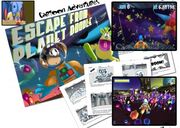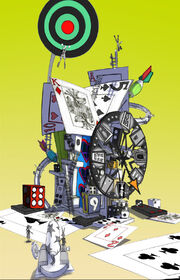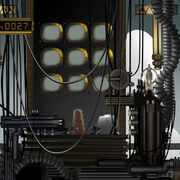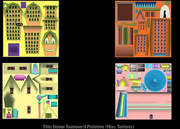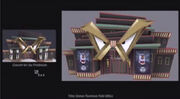 Toontown Memories Video
Edit